EMSETECH - Electronics, Mobility, Software, Energy and Technology Expo
EMSETECH, the International Electronics, Mobility, Software, Energy and Technology Trade Fair is Romania's leading technology event.
The latest trends, new products and services are presented at EMSETECH in the following areas: 
ELECTRONICS
ELECTRIC MOBILITY
CONNECTIVITY AND DIGITAL ECOSYSTEMS
AUTOMATION AND ROBOTICS
ENERGY SOLUTIONS
ENGINEERED PARTS AND INDUSTRIAL EQUIPMENT
addressing the following topics:
● 5G and Internet of Things (IOT)
● Accessibility
● Accessories
● Advertising, Entertainment & Content
● Audio/Video
● Augmented & Virtual Reality
● Digital Health
● Energy Efficiency
● Enterprise Automation
● Family & Lifestyle
● FinTech
● Fitness & Wearables
● Food Technology
● Gaming
● Home Entertainment
● Product Design & Manufacturing
● Robotics and Machine Intelligence
● Smart Cities
● Smart Home
● Sports Tech
● Startups & Investors
● Sustainability
● Travel & Tourism Technology
● Vehicle Tech & Advanced Mobility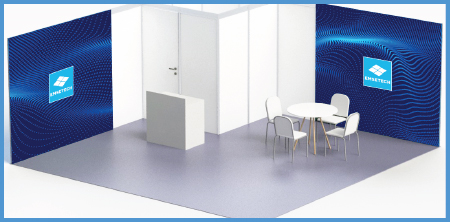 Exhibiting at EMSETECH
Take advantage of exhibiting at the largest technology event in Romania.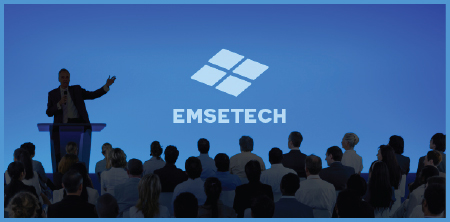 Speaking at EMSETECH
The EMSETECH community challenges the technology industry to propose the best speakers from all backgrounds to speak on the EMSETECH stages.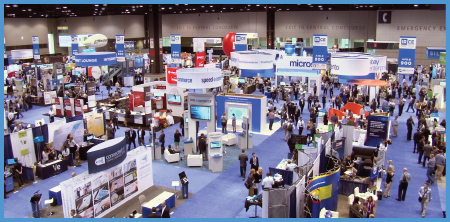 Visiting EMSETECH
Be informed about the new trends, innovations and new products in the Electronics, Mobility, Software, Energy and Tech Industry.
The complete list of the expo topics is available at https://emsetech.intradefairs.com/topics.
For participation and registration please access https://emsetech.intradefairs.com/registration.
We look forward to welcoming you to EMSETECH.